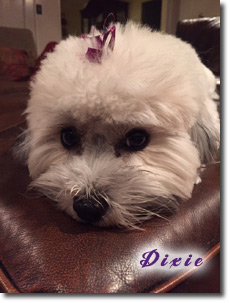 Welcome to the wonderful world of Havanese. We are a family of four and we love our sweet Havanese dog, Dixie. She is beautiful, fun loving, loyal, and a wonderful lap dog. Havanese are hypoallergenic, non-shedding, and a perfect companion for any household. Dixie is a silver sable from championship bloodlines, an excellent pedigree, and is AKC certified. Dixie is the heart of our family and we hope one of her pure bred, hypoallergenic, and non-shedding Havanese puppies will bring you as much joy to your lives as she has brought to ours.


My husband and I have two teenage daughters, so the Havanese puppies will be well socialized and ready to enter your home at 8 weeks of age. Before you take your Havanese puppy home he/she will have been around people as well as other dogs. The puppies will be sold with a limited AKC registration, so they will need to be spayed/neutered within the first year. AKC limited registration means that our Havanese puppies are only sold as pets and are not for breeding or showing.


We guarantee that our Havanese puppies are healthy and free of disease until one year of age. They have been examined by our veterinarian and received worming treatments as well as their first round of shots. If for any reason your Havanese puppy is not working out for your family, feel free to return your Havanese puppy, and we will find him/her a new home. We aim to please and want your complete satisfaction.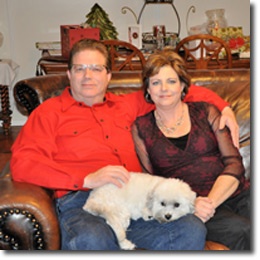 We are located in the North DFW area of Texas. You may call for more information or to set an appointment to see the puppies. Once the puppies have been born, we will post pictures on our website under puppies available. Please keep in mind that we take a non-refundable deposit to hold your place in line for the pick of the litter. You can reach us at (972)786 -3427 or haveahavanesepuppy@gmail.com